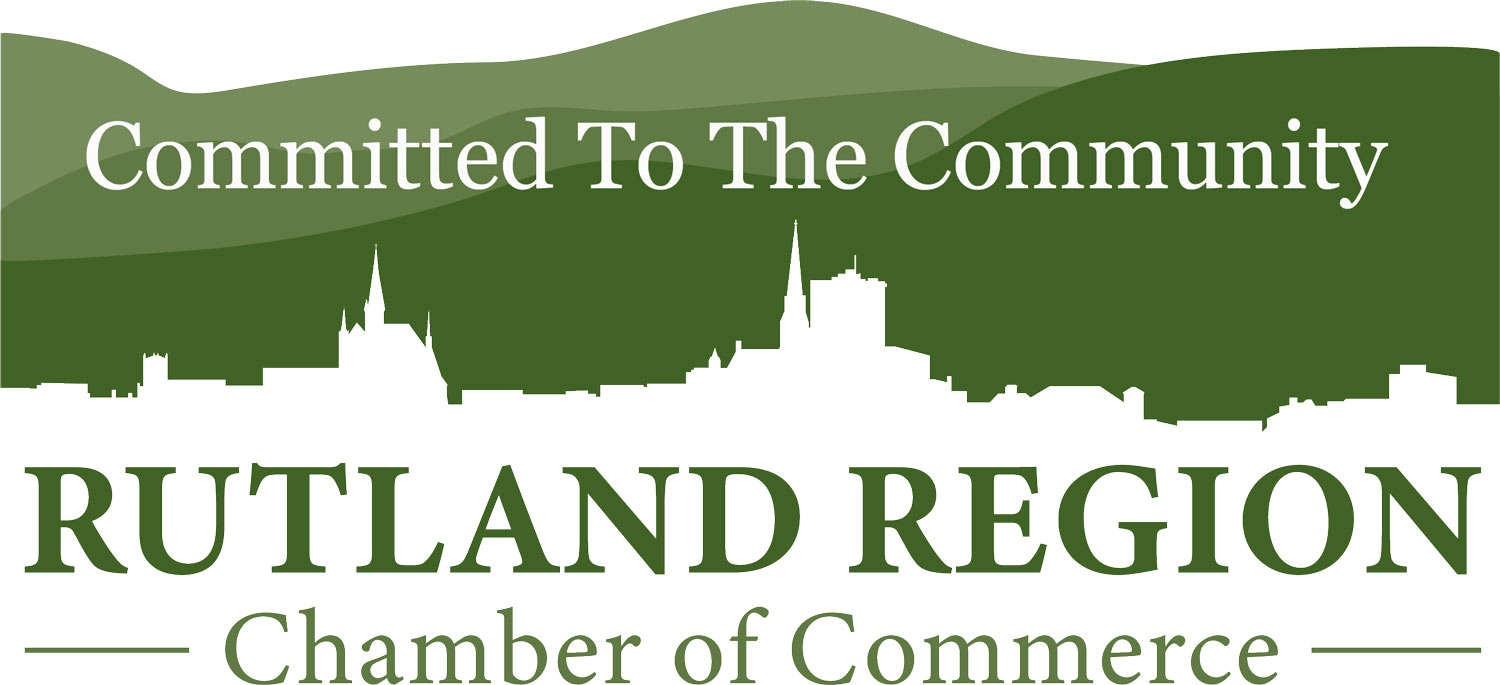 During this difficult time the Rutland Region Chamber of Commerce is available with information and resources for businesses and community at large.  The Chamber Staff will continue to work on your behalf as we move through these trying times.
The Chamber Staff has returned to their offices located at 50 Merchants Row in Downtown Rutland.  The staff is typically available 8:30am-5pm, however, there may be times when the office is closed during these hours.  If you need to speak with someone from the Chamber call 802-773-2747 or email: Mary Cohen, mcohen@rutlandvermont.com or Penny Inglee, penny@rutlandvermont.com.
The Rutland Region is full of caring, thoughtful business people and community members.  At this time we ask that you take all precautions to stay healthy and do what you can to help family, friends, neighbors and businesses get through this difficult time.


Below are links to important information for businesses and the community.  We will update this information on a regular basis.
Cross State Travel Information
COVID-19 Vermont Restart Guidelines – Vermont Agency of Commerce and Community Development
Business Sector Specific Guidelines
Governor Scott's May 15th State of Emergency Extension
Governor's Addendum 14 Be Smart, Stay Safe order
April 24th update on phase one of re-opening Vermont.
VT Department of Labor is now accepting PUA applications, unemployment claims from Self Employed.   For PUA updates click here.
SBA Issues Compliance Requirements for the Paycheck Protection Program.
Governor Scott Outlines Principles and Safety Precautions for A Phase Restart of the Vermont Economy.
US Chamber of Commerce offering Save Small Business Fund Grants
Rutland Redevelopment Authority has created a Business Incentive and Assistance Program for businesses in Rutland City.  Click here to learn more.
Governor Scott extends Stay At Home order until May 15th.  Click here for the press release.
Small Business Owner's Guide to the CARES Act
Message From Mary Cohen: The Chamber is here to help
Governor Phil Scott's Stay Home Order
Get the best and latest information on Coronavirus at official sources: www.healthvermont.gov/coronavirus or www.coronavirus.gov
Vermont Department of Labor is adding resources to assist those who are out of word due to COVID-19.  Click here for more information
DMV Renewal information/extension information
Update regarding childcare center closings and Pharmacy Update from Rep. Jim Harrison
A group of local volunteers have come together to create "Rutland County Mutual Aid" .  The website gives people an opportunity to volunteer in the community or request help from community members.  
Rutland Public Schools will be providing meals for all children under age 18 at sites throughout Rutland City.  Click here to find out more.
Comcast offering Wifi Hot Spots and other services for those affected by COVID-19
Urgent request and Needs Assessment from Agency of Commerce and Community Development
Agency of Commerce & Community Development 
https://accd.vermont.gov/about-us/disaster-planning/covid-19-guidance-vermont-businesses
Consumer Assistance Program of Vermont 
https://ago.vermont.gov/cap/small-business-help/
(scroll down to COVID-19 Guidance and click on +)
SCORE
How Small Businesses Can Prepare for COVID-19
https://www.score.org/blog/how-small-businesses-can-prepare-for-coronavirus
Small Business Disaster Preparedness (Resources)
https://www.score.org/content/small-business-disaster-preparedness-resources
Disaster Preparedness and Continuity of Your Business
https://www.score.org/event/disaster-preparedness-and-continuity-your-business
Small Business Administration
SBA Guidance for Business and Employers to Plan and Respond to COVID-19
https://www.sba.gov/page/guidance-businesses-employers-plan-respond-coronavirus-disease-2019-covid-19
SBA Disaster Relief Loans for COVID-19 
https://www.sba.gov/disaster-assistance/coronavirus-covid-19
Department for Children and Families
CDD Blog posts regular updates, including those regarding COVID-19
https://dcf.vermont.gov/cdd-blog
Agency of Commerce and Community Development COVID-19 Guidance For Vermont Businesses
Vermont Dept. of Health COVID-19 web page
Financial Resources available through REDC
Vermont Department of Labor is expediting claims for those effected by COVID-19
Resource Guide from Lake Champlain Regional Chamber of Commerce
Gov. Scott's press release on community mitigation measures.
Gov. Scott's declaration of State of Emergency
Rutland City Hall is closed to the public. Click here for important contact information.
All Vermont Schools are closed as of March 18th.  Remote learning will be taking place.  Click here for the order by Gov. Phil Scott.
Important message from Claudio Fort, President/CEO of Rutland Regional Medical Center
Downtown Rutland Special Business Offerings
VT Digger's Important information on Coronavirus
Rutland Mental Health Services Department on Coronavirus
Business Updates
Triller Print Source can provide custom masks for your employees, customers and students.  Contact Triller Print Source for more information:  802-773-4080 or www.trillerprint.com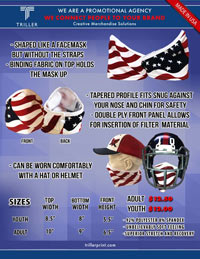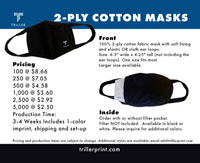 Noble Ace Hardware is now offering Curbside pick up only.  Order on acehardware.com, choose free store pickup, call when you arrive and they will bring out your items
Kamuda's Country Market:  We are OPEN (7am-6pm) and receiving daily deliveries from our vendors.  Reminder! Every Monday & Thursday… we have a delayed opening for restocking, We OPEN AT 11:00am-6:00pm.  Call ahead and your order will be ready.  Aisle by aisle tours are available on their Facebook Page.   802-483-2361

Message from Tuttle Printing/Quickprint
To our community,
These are uncertain times and we sincerely hope that you, your families, your neighbors and your employees are staying safe. As a local business we understand that, for many of us, our work must go on, and we want to support our local community as best we can.
Many of you are relying on us right now to help keep your businesses moving forward. Because of this, we will continue to fulfill your print orders, while making the following changes:
We're reducing the hours of operation and are keeping our doors locked (8:00-3:30), which will limit exposure to our employees and allow for more of them to be able to work remotely.
We will also offer contact-free pickup by advance request (via phone or email) if you would prefer not to be in direct physical contact—again, orders will be left in a designated spot on our covered walkway
We also kindly request that customers be in contact with our team by phone or email rather than in-person visits. This will allow us to continue to limit unnecessary physical contact—for the safety of our customers, our employees and our community at large.
Our phone is 802.775.1029 and email is info@quickprintvt.com.  Lori or Shawn will be there to help.
We're here for you, and we're all in this together.
Ben Nooney
President/CEO
Tuttle Printing
QucikPrint of Rutland
Community Health:  Due to COVID-19, some of the hours at our locations and pharmacy might be different for the duration of this public health crisis. Please call your location to check on hours and availability. Visit https://www.chcrr.org/locations/
Town of West Rutland:  Effective March 16, 2020 the Town of West Rutland will limit activities and meetings at the Town Hall to essential municipal operations only. Town Hall and Clerks offices will be closed to the public, available by phone:  802-438-2263 Town office; 802438-2204 Town Clerk.  Click here for more information
Bar Harbor Bank & Trust: Effective March 20th all branches will be drive up and appointment only.
Rutland Community Cupboard:  The Cupboard is open and serving the Community. We are open Mondays Wednesdays and Fridays 11am – 12:30pm. Tuesdays and Thursdays 4pm – 5:30pm. The Cupboard will be closed the 1st and 3rd Friday of each month for restocking. We are asking that all customers maintain at least 6 feet distance between each other while waiting to access our self-serve store, wear face masks, stay home if sick and only touch what you will be taking home. We are asking that shoppers enter the self-serve store one family at a time. Please remember that service dogs are the only animals allowed on Cupboard property and we are a non-smoking facility. Thank you for your cooperation and understanding.
Price Chopper: Effective March 18th all Price Chopper, Market 32 and Market Bistro stores will we open 7am-10pm for everyone.  They will pre-open 6-7am beginning March 19th for seniors 60+.
Rutland Area Food Coop is open.  They will be closing 30 minutes early each day to do a full cleaning.
Castleton Village Store is open.
Rutland County Restorative Justice Center is closed to the public.  Staff is still available.  Click here for updates
Turning Point Center of Rutland is closed to the public.  Staff will be answering the phone 9am-5pm, 802-773-6040
Rutland Herald's office is closed to the public.  If you need to contact them for any reason call 800-244-2131 or email: customerservices@rutlandherald.com
Southwestern Vermont Council on Aging operational adjustments click here for information.
Awesome Graphics is open for business. They have switched some production to emergency signage such as banners, sandwich boards, to go menus, etc. They will put anything emergency virus related projects to the front of our production list.  All creative/design meetings will be held via FaceTime.  Payments accepted via phone. If they can help your business survive in any way call Awesome Graphics at 802-773-6143
Homeless Prevention Center is closed for walk in services.  Call 802-775-9286 to reach a caseworker
NewStory Center administrative office is closed to the public.  If you need assistance call the 24/7 crisis line 802-775-3232.  They will be offering advocacy via phone.  Survivors seeking assistance can email gethelpnow@nscvt.org.  For administrative questions email:  info@ncsvt.org.
BROC-Community Action is restricting public access to their offices in Rutland and Bennington unless you have an appointment.  Call 802-775-0878 (Rutland), 802-447-7515 (Bennington).  Crisis Fuel and Electric is available, call the Rutland office for assistance.  BROC's Food Shelf is getting low.  They are requesting donations to help our neighbors.  Click here to donate today
Chaffee Art Center is closed to the public.
Rutland Rehab Massage is continuing to see patients and adhering to strict cleaning practices.
The Bank of Bennington is restricting lobby traffic to appointments and special needs.  Branches are full staffed for drive thru business and online banking is available.
Proctor Gas
Delivery to continue.  Please consider making payments by mail, by phone, online, drop box
Marcell's Oil Company
Delivery to continue.  Will not be entering homes.  Mail, call or drop off payment in drop box at office.
Rutland Free Library
To do our part with limiting the spread of COVID-19 the Rutland Free Library will be closed until further notice. Our online services are still available, including free downloadable e-books, audiobooks, streaming video, and databases.  For more information visit our website at www.rutlandfree.org. For those with children, be sure to visit our KidZone while you are there too! Also NEW at RFL is a CURBSIDE SERVICE for library card holders. Pick up times will be 12-2  M-F, or by appointment. For further details call us at  802-773-1860 M-F between 10am and 5pm. Stay well everyone!
The Howlin' Mouse is open
The Market On West Street in Proctor is open Wednesday-Sunday, closed Monday and Tuesday.  Check out their Facebook page for daily specials.  Call ahead and they will have your food order ready for you.802-499-8180