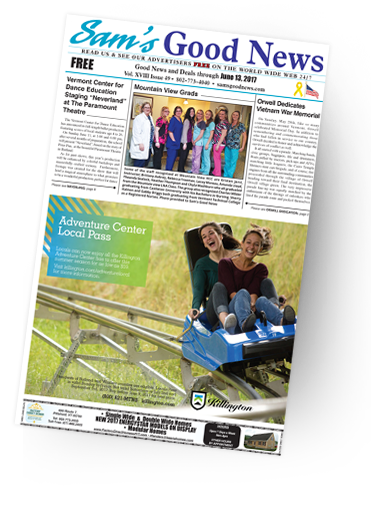 Sam Gorruso and his team invite you to read all the Good News they have to share!
Sam's Good News is Rutland, Vermont's ultimate area shopping guide. Each week, their free newspaper brings you the best of what Rutland and the surrounding areas have to offer.
For decades their weekly newspaper has brought you upbeat informative articles about our community, great things to do, classifieds and much more.
The Chamber is excited to be working with Sam's Good News as a new member of the Chamber!
Sam's Good News
162 North Main Street
Stony Brook Plaza
Rutland, Vermont 05702
(802) 773-4040
SamsGoodNews.com