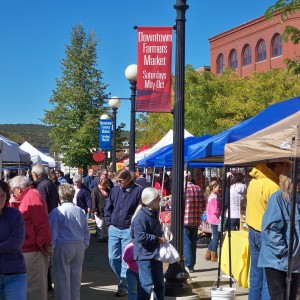 Rutland is home to a wide array of downtown merchants with quaint shops. Our lovely, historic downtown is walking-friendly. The Diamond Run Mall is also home to larger retailers in a comfortable, climate controlled, indoor shopping center. Discover our downtown, or one of the many commercial districts in our surrounding towns and villages.  You're bound to find something  you're looking for, or something you never even knew you needed!
In Search of Vermont Products?
The Rutland region has Vermont products, and plenty of them!  From world class craftsmen to small local shops with specialty products, and collaborative collections of Vermont's best, you're sure to not leave empty handed.
Shop Small & Shop Local in our Downtowns and Villages
Shop Small and Shop Local is more than just a slogan in Vermont – It's a way of life!  You won't find many big box stores in Rutland but you will find many merchants in their shops offering top quality selections without big-city prices.   Whether you're browsing in Rutland or one of our many adorable surrounding towns, downtown shopping is where it's at to find the unique and special items you won't find anywhere else. Take some time to explore the many locally-owned stores. We know you'll like what you find!
Downtown Charm with Big City Convenience
Locals know that Rutland is the place to go for easy, one stop shopping. It is home to a couple of major retailers and unique stores not found in the surrounding areas, including big businesses like Walmart and Home Depot, and smaller businesses like Phoenix Books and Camille's Experienced Clothing.