7th Annual Long Trail Century Ride to Benefit Vermont Adaptive Ski & Sports
Event Navigation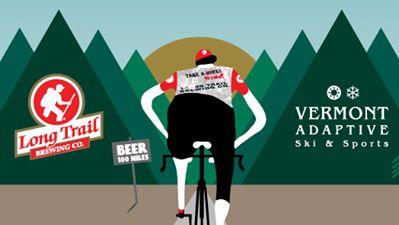 7th Annual Long Trail Century Ride to Benefit Vermont Adaptive Ski & Sports
The Long Trail Century Ride to Benefit Vermont Adaptive Ski and Sports returns again with an all-day event including cycling on 100-, 60-, 20- mile and a family-friendly 5K routes in the morning and a family-friendly festival and party in the afternoon with BBQ, live music, farmers market vendors, kids activities, silent auction and more.
Register BY June 1 to receive a one-day non-holiday/peak lift ticket voucher to Killington Resort for the 2017-2018 winter season.
 Vermont Adaptive Ski & Sports is a nationally recognized organization that empowers people of all abilities through inclusive sports and recreational programming regardless of ability to pay. In addition to sports, year round programming options integrate environmental, holistic wellness, and competitive training philosophies for people of all ages with cognitive, developmental, physical and emotional behavioral disabilities.
The proceeds from this ride will help provide year-round sports and recreational programming and equipment for those with disabilities and allow them to enjoy the outdoor activities and sports that many of us take for granted. The goal is to raise $225,000 from this event.
To register to ride or to learn more about the events, visit www.longtrailcenturyride.com.
Not into cycling? That's OK – come to the party at Long Trail Brewery!