A Rumpus For Art
January 28, 2017 @ 7:30 pm
|
$20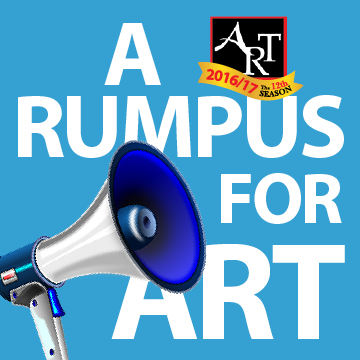 A Rumpus For Art
General Admission      Tickets: $20       Limited Seating
A Rumpus for ART: Join ten storytellers from around the state as they spin their tales for the benefit of ART, in friendly competition with each other, and in sharing experiences with each other and the audience.
These are true first-person stories told without notes that have been playing to capacity audiences of storytellers and audiences.
You have heard them at the Speak Easy Café in Rutland and now, for one night, they spin the stories to support the theatre work of ART.
Join the fun!!
For more information call 802-775-0903 or buy tickets online.