A Christmas Carol: Chamber Theatre
December 16, 2017 @ 7:30 pm

-

10:30 pm

|

$5 - $15
Event Navigation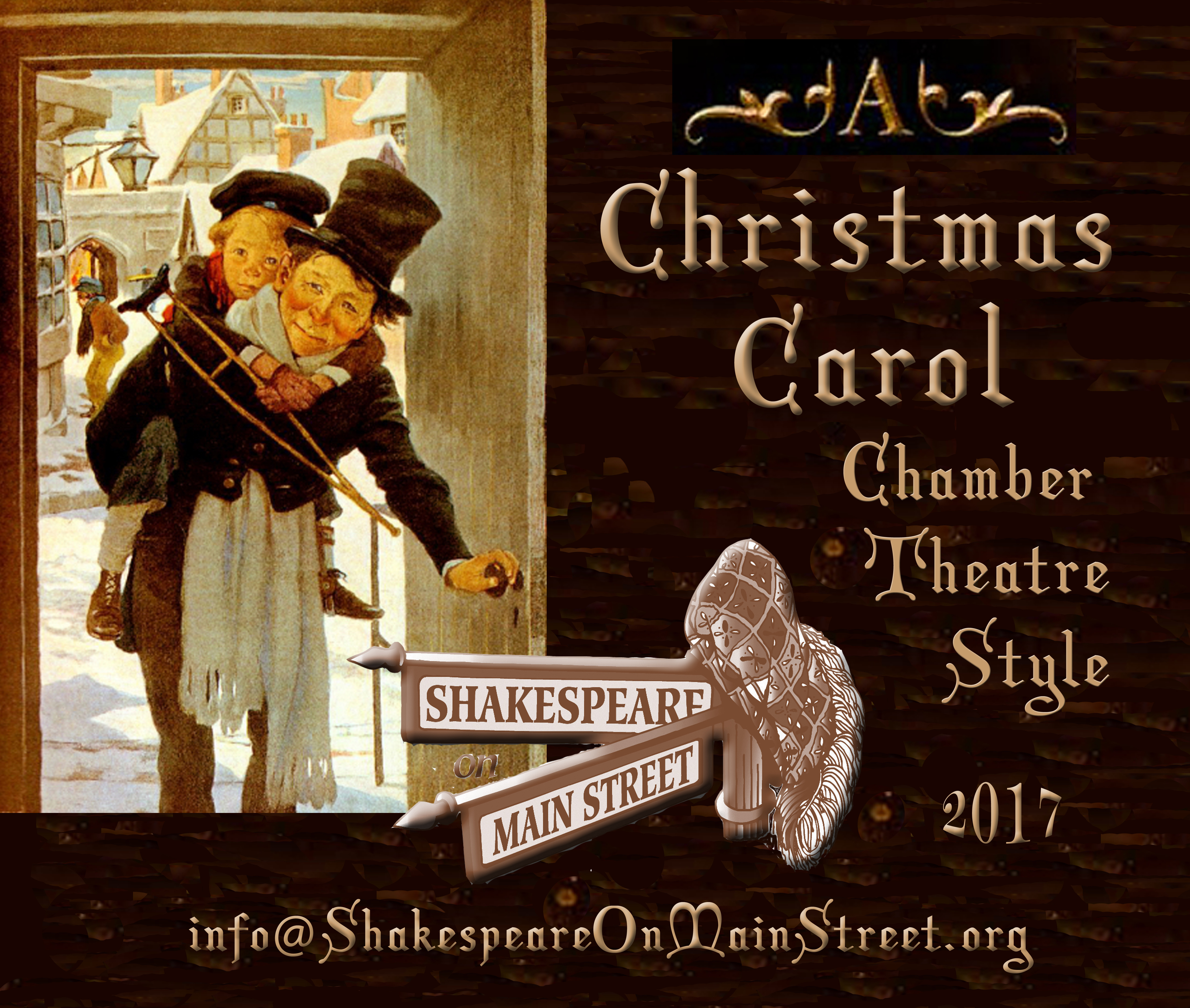 "I will honor Christmas in my heart, and try to keep it all the year."
Begin your holiday season with Shakespeare on Main Street as they present this timeless holiday classic in intimate Chamber Style in Rutland at the Brick Box Theatre at the Paramount, Saturday, Dec 16, 7:30pm, Brick Box/Paramount Theater, 30 Center Street, Rutland; and Sunday, Dec 17, 2:30pm, Wallingford Town Hall, 75 School St, Wallingford
In A Christmas Carol, Dickens explores the morality of the love of money over the love of family and people. Scrooge sees the way his life has slipped into a basically unhappy and lonely old age where he has lost the possibility of love and friendship. This holiday masterwork is a story of compassion, forgiveness and redemption as Dickens proposes connecting individuals to one another is what ultimately corrects the social injustice created by capitalism.
Readers or Chamber Theater is a style of theater in which the actors may or may not memorize their lines, but place emphasis on vocal expression to help the audience understand the story rather than visual storytelling such as sets, costumes, intricate blocking, and movement. This style of performance of literature was initially lauded because it emphasized hearing a written text as a new way to understand literature.
Director Gary Meitrott adapts Chamber Theater style to include costuming and movement by the actors, adding a lively and creative element to the performance. With simple, yet elegant, Victorian furniture and costuming, five actors bring all the characters to life, uniquely telling the story with Dickens' own words.
Meitrott, a lover of classic literature and founder of SoMS, says, "Even though we are all connected electronically, we are also isolated as individuals. A Christmas Carol rings truer than ever in its lesson to give and to love with every moment we have."
The cast features Evan Breault, David Kiefner, Ken Kilb, Jonathan White and Meghan Wood.
Tickets: $15 Adults; $10 Students & Military; $5 Children under age 12
For more information, ticket information and advance tickets, log on to http://www.shakespeareonmainstreet.org/a-christmas-carol-2017.html.
For more information, log on to www.ShakespeareOnMainStreet.org. Shakespeare on Main Street is a non-profit (501c3) organization dedicated to bringing the elevated vivaciousness of Shakespeare and other authors to Vermont and upstate New York audiences.  We depend largely on public donations to stage our productions. www.ShakespeareOnMainStreet.org.
Related Events