Community Solar Picnic
May 28, 2015 @ 6:00 pm

-

8:00 pm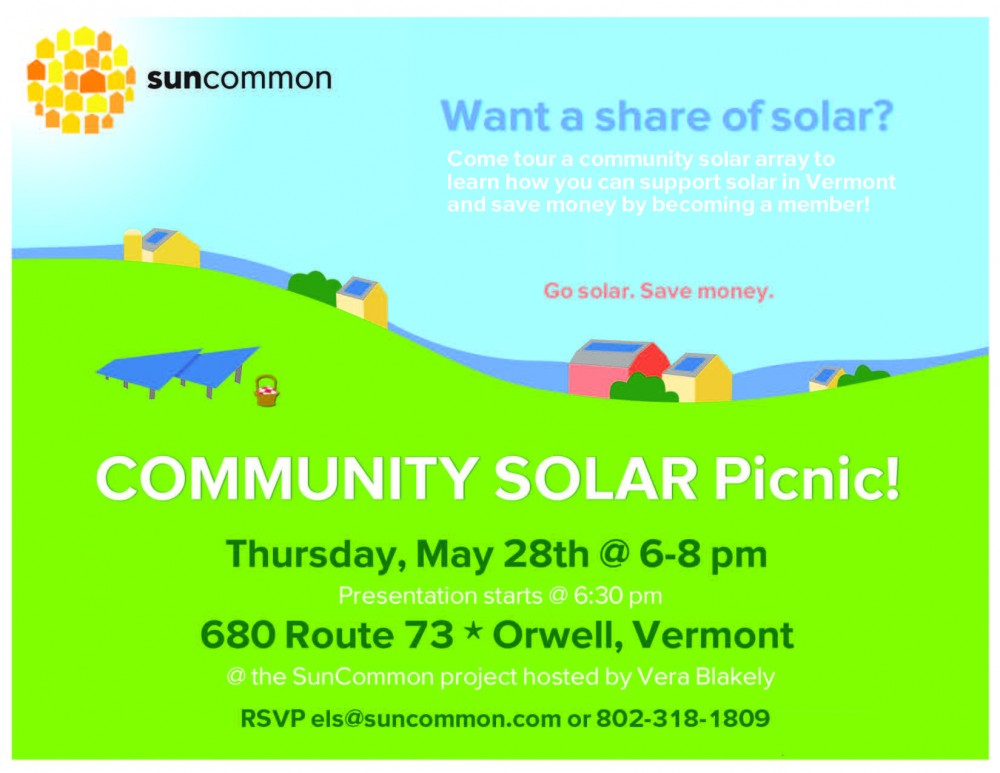 Community Solar Picnic
Got a sunny spot?
Join SunCommon and friends for a Community Solar Picnic (680 Rte. 73 Orwell VT)!
You'll tour a working Community Solar Array and learn how you can help re-power Vermont and benefit from hosting solar on just one acre!
You'll also learn how you can support solar and save money in the process by becoming a member of a community solar array.
Hear from Vera Blakely, one of our community solar array land hosts, SunCommon staff, and community solar array members.
Presentation starts at 6:30 pm. Refreshments and food served at 6:00 pm, including summer salad, farm bread and cheese, and strawberry shortcake with homemade solar power-whipped cream!!
RSVP to els@suncommon.com or call Els at 802-318-1809!