Killington Music Festival – Music in the Mountains
Event Navigation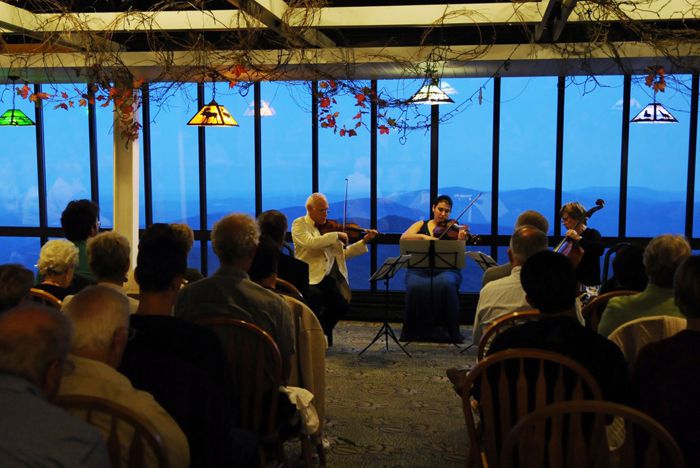 Killington Music Festival – Music in the Mountains
CLASSICAL CONCERT SERIES
For 34 years, internationally renowned musicians have performed in our Music in the Mountains chamber music series with the beauty of the Green Mountains as a backdrop.
June 25 – July 30, 2016
DOUBLE THE TREBLE, DOUBLE THE FUN
All aspects of KMF's curriculum are combined into one challenging orchestra performance to maximize your entertainment! Artistic Director Daniel Andai conducts the orchestra while performing as solo violinist with guest pianist Simon Ghraichy in Mendelssohn's rarely played concerto in d minor for violin and piano.

Concerts are held Saturdays at Ramshead Lodge, Killington Resort at 7 pm
For more information visit Killington Music Festival
TICKETS:
Call 802.422.1330 • Information: 802.773.4003
BUY ONLINE at killington.com (Click on EVENTS on left hand side, type in concert date)
If you wish to purchase advance tickets to the Saturday concerts, call Killington Central Reservations at 802.422.1330. Advance ticket may be ordered by phone through the day prior to the performance.
Tickets may be purchased the day of the performance beginning at 6pm at Ramshead Lodge.
Tickets sold at the concert are cash or personal local check only.
$25/person – Performances at Ramshead Lodge
June 25 – July 23 • Sat. 7pm
$30/person – Performance at Killington Peak Lodge
July 30 • Sat. 7pm
(Includes round-trip Killington Gondola ride to the peak.
Arrive by 6p at the K-1 Lodge, to board gondola
up to the Peak Lodge.)