Nick of Time – No Strings Marionettes
January 21, 2017 @ 2:00 pm
|
$10
Event Navigation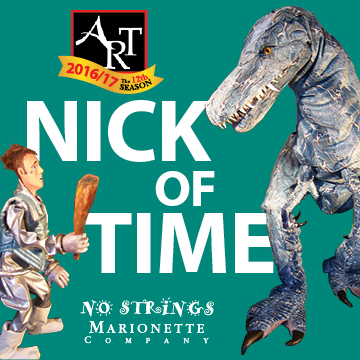 Nick of Time – No Strings Marionettes
Jan

19

2017

–

Jan

21

2017
7:30 PM
General Admission        Tickets: $10       Limited Seating
Jan. 19 & 20   7:30 pm     /     Jan. 21    2:00 p.m.            
Nick of Time: Suspend reality and take a trip that is truly out of this world.
Join Astronaut Nick Eastman and his robot companion, Glitch, on a space mission to study black holes. After encountering a deep-space alien, Nick is sucked into a time-warp and explores many intriguing dimensions of puppetry.
See if "No Strings" time travelers can decipher the gravity of their situation and save the Earth in the "Nick of Time".
Puppetry for the whole family !!
For more information call 802-775-0903 or buy tickets online.