Saucy Jack and the Space Vixens
May 29, 2015 @ 7:30 pm
|
$25
Event Navigation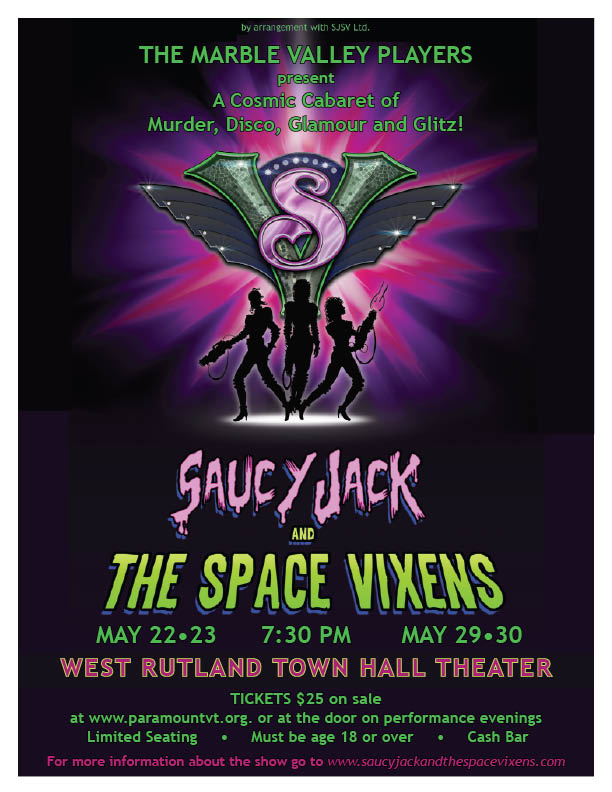 Saucy Jack and the Space Vixens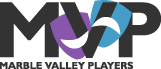 The action takes place in a seedy, intergalactic bar called Saucy Jack's in a future universe. The evil shadow of a serial killer looms over the club. The staff at the bar are terrified but their boss, Saucy Jack (Aaron Churchill) himself, doesn't seem that bothered by the threat of murder or the tragic loss of his cabaret acts – he's more concerned it'll be bad for business.Come meet the cosmic cast of characters in the bar: Down-trodden waitress Booby Shevalle (Chris Restino), talented young saxophonist Sammy Sax (Levi Nelson), willing bar-man Mitch Maypole (Todd Houston), Dr. Willhelm von Whackoff (Paul Burroughs) an eccentric regular at the bar, and Chesty Prospects (Darcy Gannon), a plastic smuggling outlaw. And, of course, the Space Vixens (Danielle Houston, Ashley Fillmore, Christy Vogel) who hit the ground singing their dance anthem 'Glitter Boots Saved My Life'.These super fashion crime fighters from a groovier galaxy are part celebrity, part super-hero: strong, sexy, liberated…and all woman! Their mission is to fight crime and liberate the universe harnessing the Power of Disco.
So dust off your boots and stilettos, put on you leather and glitter and join the audience at Saucy Jack' s cosmic cabaret on the planet Frottage III (The West Rutland Town Hall Theater) on May 22nd, 23rd, 29th and 30th.
The cash bar opens at 7:00PM so come early, settle in, and get ready for murder, disco, glamor and glitz! MVP and Director Martin Bones' are pleased to present another Fringe Festival Favorite for your amusement!  If you liked "Plague, The Musical", you will love "Saucy Jack and the Space Vixens"… think "Saturday Night Fever" and "Star Trek" meet "Rocky Horror" .
Friday, May 22, 2015 – 7:30pm
Saturday, May 23, 2015 – 7:30pm
Friday, May 29, 2015 – 7:30pm
Saturday, May 30, 2015 – 7:30pm