The Great Brandon Auction 2017
Event Navigation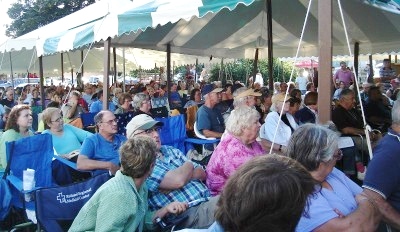 The Great Brandon Auction 2017
We invite you to be a part of the Auction. Come on downtown and bid and buy. The preview starts at 2 pm and Auctioneer Barb will hit the gavel precisely at 4 pm. If you can't stay, you may leave a bid with a Chamber staff person. BLSG Insect Control District staff will be spraying the night before so we will stay comfortable all evening. Brandon Lions will be grilling dinner and providing cold drinks and snacks so you can support two area non-profits without even leaving the Park!
Bring a chair, a friend and cash or a good check. Combined purchases over $500 can charge with a credit card. We do charge sales tax of 7% on all purchases except gift certificates and clothes so if you are a re-seller, bring your tax number.
The Annual Great Brandon Auction has been raising funds for development projects in the Town of Brandon since 1989. The idea was first pitched to the Brandon Area Chamber of Commerce in 1989 and it has grown into a popular summer event.
Related Events