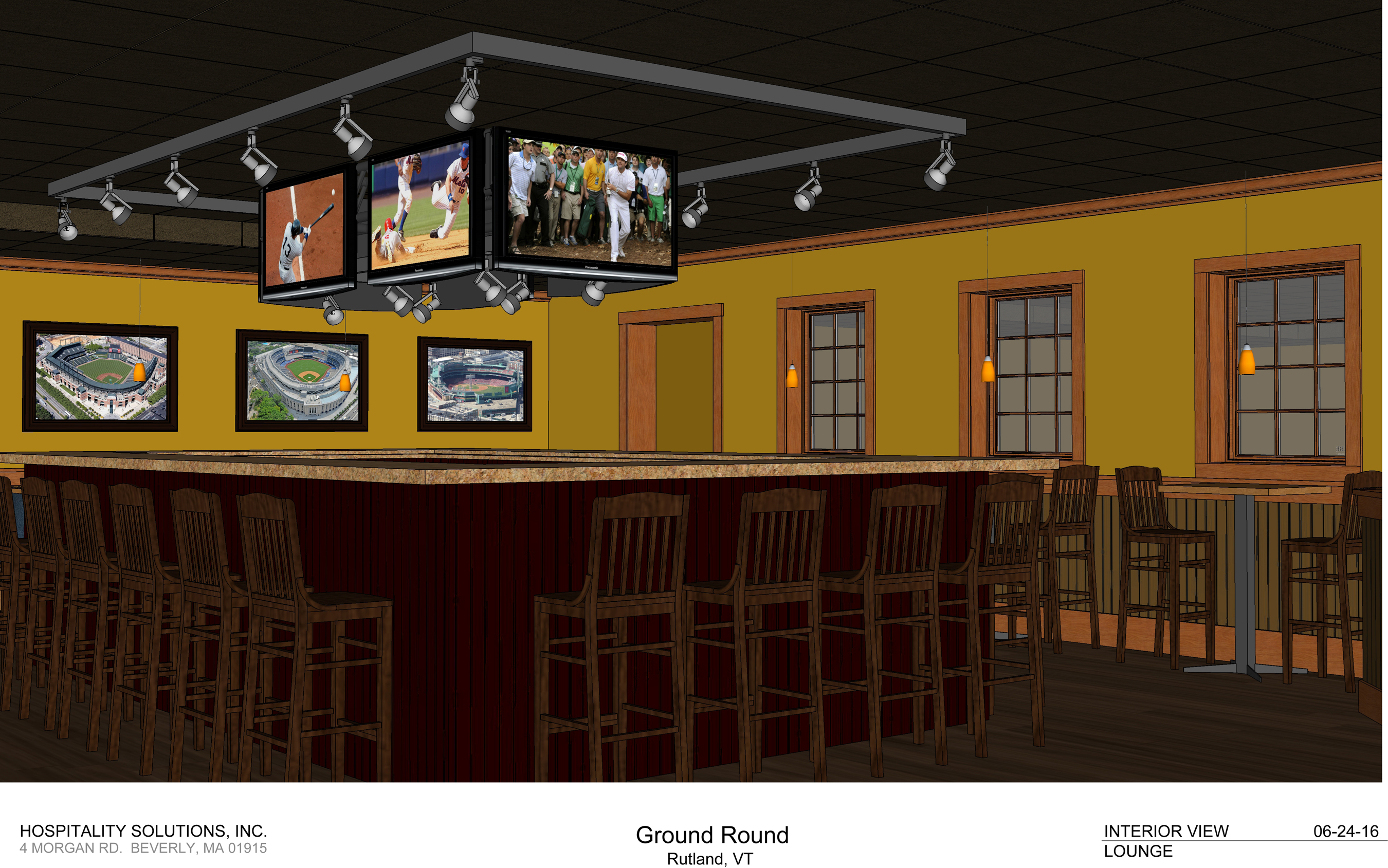 Just in time for the summer season, there's a new Ground Round Grill & Bar is coming to town replacing the Ponderosa Steakhouse on Route 7 in front of the Diamond Run Mall. "This is an exciting change for our restaurant and we're pleased to offer a newly renovated facility with a Ground Round brand and menu many of our guests and community members know and have enjoyed in other areas," states Tom Maniery, partner and continuing local owner/operator of the new restaurant. Other nearby Ground Rounds are located in Plattsburgh and Johnson City, NY, and in Bangor, Hallowell and Saco, Maine. The Ground Round is a meeting place where families, friends and sports fans can gather to enjoy a wide selection of food and drink – in a comfortable, relaxed setting, at affordable prices.
We are excited for the completion of renovations and grand opening (some time in May 2017) of the new Ground Round Grill & Bar in Rutland Town and to have them as a new member of the Chamber.
For the complete press release click here.
Ground Round Grill & Bar
599 US Route 7 South
Rutland Town, VT  05701
Opening soon