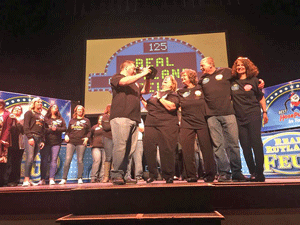 The Rutland Region Chamber of Commerce is excited to present the 2nd Annual Real Rutland Feud on February 23, 2019, 7pm at the Paramount Theatre. The Real Rutland Feud pits local businesses against each other in an effort to raise funds for the Real Rutland Regional Marketing Initiative.  Click here for tickets
The Chamber is excited to announce the following businesses who will go head to head in this fun event:
Marcell Oil Company vs The Bank of Bennington
Rutland Free Library vs Phoenix Books
McCormack, Guyette & Associates, PC CPAs vs O'Brien Shortle Reynolds and Sabotka, PC
Stafford Technical Center vs GE-Rutland
Hannoush Jewelers vs H & R Block
The Real Rutland Feud is based on the popular TV game show Family Feud.  Every great game show needs a host; and the Real Rutland Feud has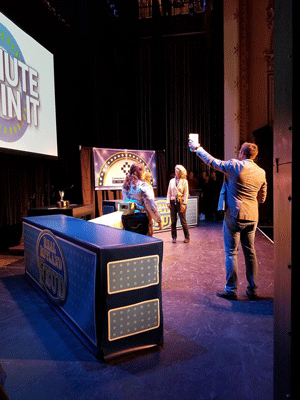 recruited Eric Mallette of the Paramount Theatre .
The audience will also be able to get involved with the addition of "Minute to Win It" 
sponsored by Vermont Veterans Home.  Minute to Win It will take place between the rounds of feuds and will also be hosted by Eric Mallette.    Audience members will compete for prizes by doing challenges using everyday items.
This promises to be a fun evening of laughs while raising much needed funds for the Real Regional Marketing Initiative.  Tickets go on sale January 10th at 10 am and must be purchased directly from the Paramount Theatre either at the box office or online at www.paramountvt.org