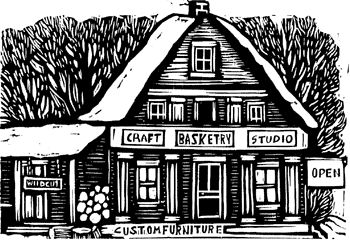 Don't miss your chance to meet and chat with artists and artisans up close and personal!  The Fall Vermont Open Studio Weekend, is on October 1 and 2, 2016, and is free to all participants. It happens at hundreds of participating studios across the state of Vermont. Visit and chat with sculptors, painters, artists, potters, weavers, furniture makers, maple sugar houses, and many more!  Vermont's Open Studio Weekend is a unique opportunity to learn, see and ask questions about what goes on behind-the-scenes in an artist's studio while enjoying many media of art over the entire weekend.
Vermont Open Studio Weekend is and Annual Event!
Annually, the Vermont Open Studio Weekend takes place Saturday and Sunday of Memorial Day Weekend, and the Saturday and Sunday of the first weekend in October.  Authenticity and quality are at the heart of the event!