Lyle Jepson
Executive Director
Lyle has recently been appointed as Executive Director of Chamber & Economic Development of the Rutland Region. Prior to this, he served as Director of the Career & Technical Teacher Education Program at Vermont Technical College. Lyle was also the Dean of Entrepreneurial Programs at Castleton University and held previous positions in public education for 30 years. A life-long Vermonter, he is the father of four children and is happily married to his lovely wife, Lori. They reside in Rutland City.
802-773-2748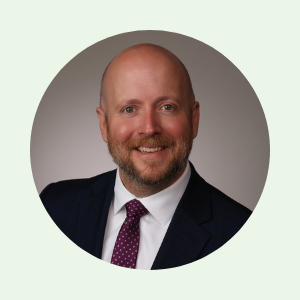 Tyler Richardson
Operations Director
Originally from Lincoln, Nebraska, Tyler moved to Rutland when a sense of adventure and a career opportunity for his wife compelled a life-changing relocation. His professional background has given him the opportunity to work with diverse teams in diverse industries, helping to propel the growth of a large insurance company, a cutting-edge nonprofit, and one of the largest trade associations in the state of Nebraska. In his free time, he enjoys listening to music and exploring Vermont with his wife and two corgis.
802-770-7067

Penny Inglee
Membership Services/Events/Office Manager
Penny began her career at the Rutland Region Chamber of Commerce in 1996 and joined the team of the newly merged Chamber & Economic Development of the Rutland Region in July 2020. She is primarily responsible for special event organization and membership services. In her spare time, Penny enjoys spending time with her family, traveling to VW/Audi Enthusiast Car Shows, and NASCAR races. Penny grew up in Rutland and currently resides in Proctor.
802-773-8009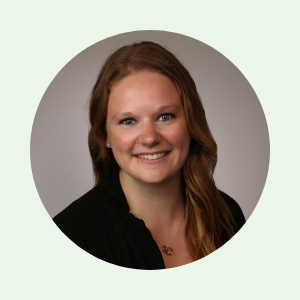 Kimberley Rupe, MBA
Business Development & Community Engagement Manager
Kimberley lives in Poultney, where her family has lived for over three generations. Kimberley holds an MBA from Fitchburg State University and a bachelor's degree from College of St. Joseph. At CEDRR, she focuses on strategic initiatives within business growth, workforce development, and community outreach. She is a member of the Rutland Young Professionals Board of Directors and also serves on the Poultney Rotary Club, Poultney Downtown Revitalization Committee, and is a mentor for Everybody Wins! Vermont. Outside of work, Kim enjoys hiking, kayaking, and spending time with her three dogs.
802-770-7061

Brooke Rubright
Communications Assistant
Brooke is a Castleton University student working toward degrees in both Graphic Design and Communication. At CEDRR, Brooke works on a variety of different projects, including maintaining our online job board – the REDC Career Hub – and assists with the organization's marketing and communications initiatives. She is an active member of Castleton's content lab, a club of artists and designers who work with people in the community to achieve their personal or business-oriented goals. In her free time, she enjoys spending time with her three dogs, and being outside – whether that be on the water or on the slopes.
802-770-7066