An outside, objective view of your business is often helpful. We work closely with counselors from the Small Business Development Center and the Vermont Procurement Technical Assistance Center who can help you start or grow your business and expand through contracting with the government.
Vermont Small Business Development Center

The Vermont Small Business Development Center provides free technical assistance to starting and growing small businesses. The VtSBDC offers in-depth counseling assistance at no cost to ensure more successful startups of new enterprises and to strengthen existing firms. With access to a comprehensive resource and information library, the VtSBDC can provide business planning assistance, marketing help, referrals, and much more. In addition, VtSBDC periodically sponsors low-cost business training seminars on a variety of topics.
Services include, but are not limited to:
• Business plan development
• Feasibility
• Acquisition
• Marketing
• Finance
• Expansion
Contact VtSBDC
Vermont Procurement Technical Assistance Center (PTAC)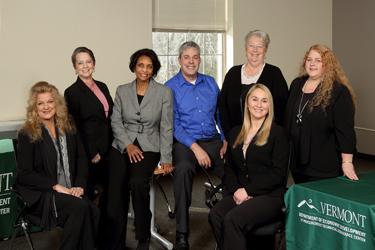 PTAC provides businesses with an understanding of the requirements of government contracting and the know-how to obtain and successfully perform federal, state, and local contracts. PTAC assists with all components of the process including SAM registration, obtaining specifications, and registering for small business certification programs such as Woman-Owned (WOSB) and Service Disabled Veteran Owned (SDVO). PTAC automates search profiles to help identify contracting opportunities specific to a client's product or service.
Contact VT PTAC