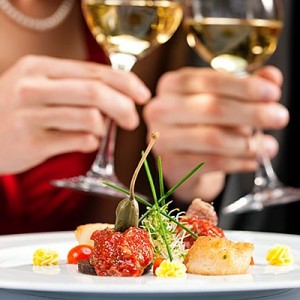 We take our food seriously in Vermont and we prefer to serve locally raised products as often as possible.  You'll find many farm-to-table offerings in our restaurants.  You'll also find that our chefs are quite skilled at preparing a wide range of delicious meals for your enjoyment.
Vermont Cuisine at its Best
Within our region, you'll find some of Vermont's most delectable culinary offerings. Whether you're looking for a quick casual bite, an upscale meal for a special occasion, or anything in between, you'll love what you find in the Rutland and Killington Region. Local dining options include classic country inns, eclectic downtown bistros, cozy diners and delis, casual cafes, and rustic restaurants with the best farm-to-table fare you'll find anywhere.
Rutland's Restaurants are Ready to Impress
The dining establishments of downtown Rutland and our neighboring towns and villages have the quality cuisine you're craving. Whether you're hankering for a great sandwich, perfectly cooked local steak, a unique vegetarian delight, or scrumptious sweets, you'll find many mouthwatering options right here.
Explore the list below of our many casual and fine dining options.  Whether you're a permanent resident looking for new epicurean adventures or a visitor hungry for a taste of Vermont, you'll find just the right meals to complement your Vermont experience.