Heritage Family Credit Union Chamber Holiday Mixer!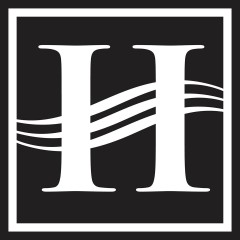 The Chamber's Holiday Mixer will be held (thanks to) Heritage Family Credit Union in the Ron Hance Operation Center at 28 Allen Street in Rutland from  5-7 p.m. Everybody welcome! Please attend!
Catering by East Creek Catering.
Door prizes galore including 4 gift baskets from Heritage Family Credit Union and a Neil Young collectors box set valued over $100 from Rick & Kat's Howlin Mouse.
Club Fitness will be offering (3) 1 month memberships with training for door prizes.
Join us for an evening of festivity and networking.
For more information call the Chamber at 802-773-2747
About Heritage Family Credit Union
Heritage Family Credit Union is a not-for-profit federally chartered coop that is owned by its members. That means profits generated go back into the credit union for improvements to services, financial reserves, higher savings rates and lower loan rates. As a member of Heritage Family Credit Union, you have access to a full array of products and services designed to help you save time, money and satisfy your financial goals.
You are eligible to join the Heritage Family Credit Union if you live, work, worship, go to school, or do business in any of the following communities: Rutland, Addison, Bennington, Windsor or Windham counties. People who live, work worship, go to school, or do business in Hooksett, N.H. are also eligible to become Members. Contact Member Services to see if you qualify for Membership. In addition, as a member of the credit union, each of your family related by blood, marriage or adoption (i.e., sister, spouse, grandmother, great aunt, stepchild, etc.) is entitled to join the Credit Union and take advantage of the Credit Union services.
For more info visit HFCUVT.com