Here are the fireworks we know about in the Rutland Region.
Please practice proper social distancing while viewing and follow all guidelines put out by the event hosts, CDC and State of Vermont.
Town of Killington
July 4th at Dusk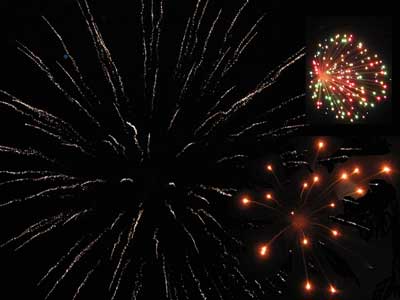 The Town of Killington will partner with Killington Resort to hold its annual 4th of July fireworks celebration at Snowshed.
The 2020 July 4th fireworks follows the drive-in movie theater model. Cars will drive up Killington Road and will be directed to park to ensure to keep 10 feet between each car. Guests may stay in their cars and trucks to watch the show, or they may bring a chair to place within arm's length of their vehicle.
This event is free and open to the public. Parking lots open at 8:00 PM, with fireworks beginning at dusk. For the event to remain physically distant, tailgating and outdoor games will not be permitted.
Rutland City
July 4th at 9:45pm
Fireworks Over Rutland: Paramount Celebrates America's Birthday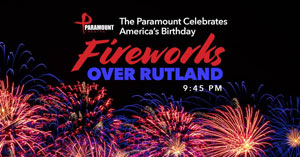 Look to the sky over The Vermont State Fairgrounds on the evening of Saturday, July 4th and join us as we celebrate our nation's birthday with a fireworks show that will certainly leave you oohing and aahing!
In recognition of social distancing guidelines, The Vermont State Fairgrounds will remain closed to parking. We invite you to watch this fireworks spectacular from a vantage point of your choosing. We remind you to please adhere to responsible social distancing methods wherever it is you enjoy the show.
Generously made possible by a donation from the descendants of Philip M. Allen in celebration of his centennial July 4, 1920 – July 4, 2020.
Additional sponsors include: Betsy and Jack Jesser, McDonalds and Four Seasons Sotheby's International Realty
Rutland Town
July 4th at Dusk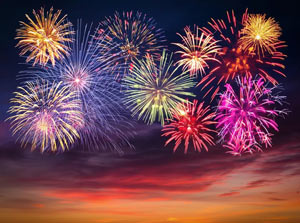 Northwood Park.  Spectators will need to remain in or on their vehicles. The staff at Northwood Park will be directing people where to park for the best viewing. Please follow their guidance. There will be no general seating at Northwood Park allowed.  Parking along Post Road will not be permitted.