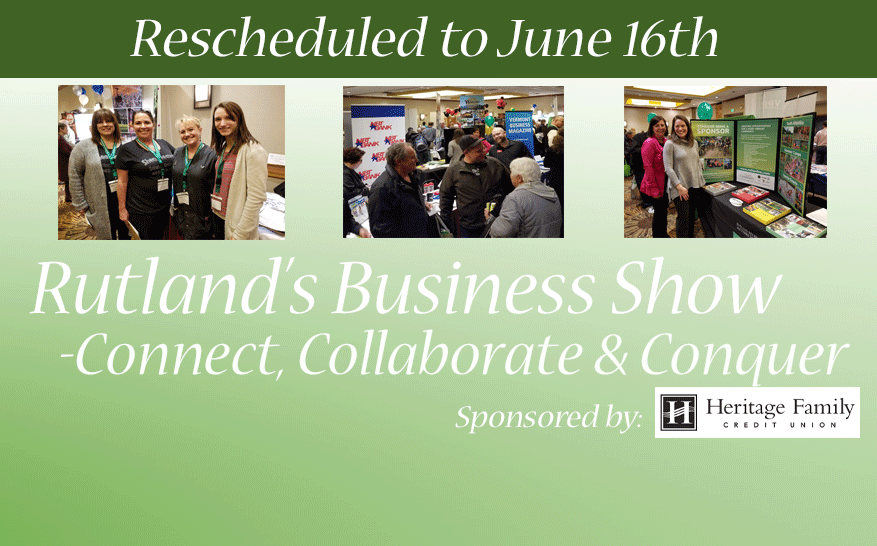 The Rutland Region Chamber of Commerce is excited to present Rutland's Business Show -Connect, Collaborate & Conquer sponsored by Heritage Family Credit Union on Tuesday, June 16, 2020 at the Holiday Inn in Rutland.  Rutland's Business Show will be open to the public 5-7pm with 4-5pm being for exhibitors only.  The Rutland's Business Show will feature a diverse group of businesses exhibiting everything from home services and products, health care, retailers, cars and much much more.  Click here to reserve your space today!
Exhibitor set up begins at 2pm.  During the exhibitor only time frame (4-5pm), there will be a seminar by   Tim Cook from Dale Carnegie of Vermont exclusively for the exhibitors.  There will also be mini informational sessions throughout the evening open to exhibitors and attendees.
There will be great door prizes, raffles and lots of fun!
Don't miss your opportunity to promote your business, sign up today!  For more information call 802-773-2747 or email penny@rutlandvermont.com
Click here to reserve your space today!