Area Businesses Awarded Grants
Five Rutland-area businesses have been awarded a total of $104,141 in Regional Economic Development Grants sought by Rutland Economic Development Corp. (REDC) and provided by the State of Vermont. The awards were announced at REDC's annual meeting last week.
"Investment spurred by the grants will create 20 new jobs in the area and increase productivity through the purchase of equipment and facilities improvements," said Lyle Jepson, executive director of REDC.  "The recipients of the grants are businesses from a variety of sectors, each one in a position to grow due to the success they've generated.  The grants will help facilitate that growth."
REDC applied for the grants on behalf of Carpenter & Costin, Awesome Graphics, Ann Clark Cookie Cutters, Vermont Maple Sriracha, and BalanceWorks, all businesses located in Rutland County.
Regional Economic Development Grants are available to regional development corporations, municipalities and nonprofits to create job growth and improvements to buildings and community facilities.  Maximum grant amounts are $25,000 per project and require a 1:1 matching investment.  All grants have been awarded for the current year, but the program is expected to resume mid-2017.
Carpenter & Costin is a locally-owned company specializing in landscape design and maintenance, offering a f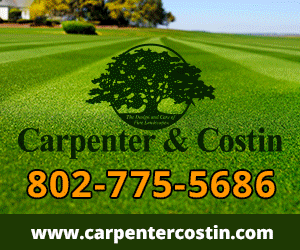 ull range of landscaping services throughout the year.  "We are committed to creating and maintaining beautiful, functional spaces, with a commitment to providing quality and value to each customer," said Russ Marsan, co-owner.  "Because of the quality of the service we provide, we continue to grow.  With assistance from this grant, we are in the process of purchasing a new location which will allow us to expand our operation."
Awesome Graphics is an award winning, family owned and operated printing and design company, in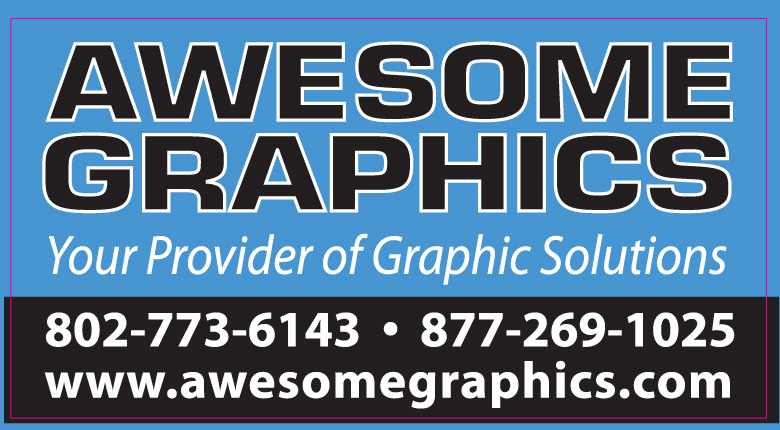 business since 1994.  "Utilizing the latest technology, we provide a variety of stunning, high resolution printing products at aggressive pricing," said co-owner Tami Napolitano.  "We have outgrown our space, and in order to meet the demand of a consistently increasing customer base we need to modify our facility and add staff.  This grant was the incentive we needed to begin this project now."
Ann Clark Cookie Cutters is the largest cookie cutter manufacturer in America, producing 2.6

million units per year for customers worldwide.  "With help from this grant, we are able to purchase equipment and supplies that will allow us to increase production to 6 million units per year and add 10 full-time positions by 2020," said Ben Clark, CEO of Ann Clark Cookie Cutters.  "We will be looking to add sales positions, production floor workers, and technicians."
Vermont Maple Sriracha was founded in 2014 by Jackson Whelan and Lenny Montuori.  The

success of the company's signature sriracha sauce has lead to the development of additional products.  "We've expanded our distribution network, we have a distinctive brand and we know how to market our products," said Whelan.  "We need to hire a full-time marketing associate to implement our marketing strategy, but unfortunately our facility isn't adequate to accommodate an additional person.  This grant will help us renovate our space, allow us to hire, and allow us to grow."

The BalanceWorks grant was announced in May.
Jepson said REDC will continue to pursue these grants for Rutland County businesses as long as they are available, and thanked members of the committee that awarded the grants:  Sen. Kevin Mullin of Rutland, Rep. William Botzow of Bennington, Department of Buildings and General Services Commissioner Michael Obuchowski, and Commissioner Joan Goldstein of the Agency of Commerce and Community Development.
"The Regional Economic Development Grants are a great opportunity for small businesses to create jobs and grow our economy," Mullin said.  "We congratulate REDC for their efforts to bring forward five very worthy applications that we were pleased to fund."
For more information about this grant program, contact Tyler Richardson at tyler@rutlandeconomy.com or 802-770-7067.