Congratulations to Proctor Gas, Inc. who won top honors at the Real Rutland Feud held on February 24th.  This was great "fun"raiser produced by the Chamber to benefit the Regional Marketing Initiative….Real Rutland.
This fundraiser would not have been possible without the participation of our 8 teams:  Proctor Gas Inc.; Marcell Oil Company; Rutland Regional Medical Center; Community Health Centers of the Rutland Region; VNA & Hospice of the Southwest Region; TLC Homecare & Nursing; VSECU and Heritage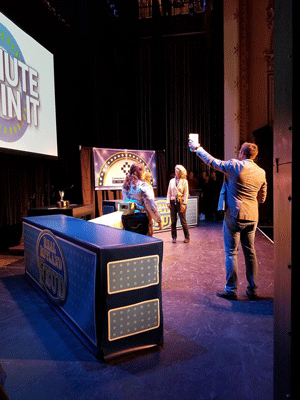 Family Credit Union.
We would also like to thank everyone who came to the event, Tom Heubner for hosting the Real Rutland Feud and Andy Palauch for hosting the Minute To Win It, sponsored thanks to Four Season's Sotheby's International Realty.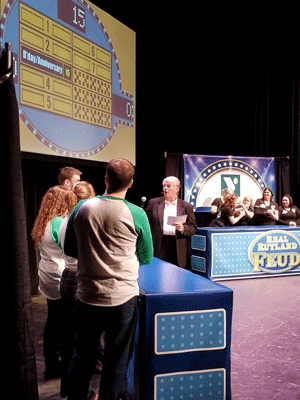 A huge thank you to the Chamber Team of staff, board members and Chamber volunteers who planned the event and who, along with  Paramount Theatre staff/ushers kept the show moving that evening.
We can't forget the great businesses that worked with us and provided support and services to make this event so successful:  Set Design: Awesome Graphics & Green Mountain Marketing & Advertising; Graphic Design: Lyz Tomsuden; Team Photography: Vibe Portrait Art; Printing:  Greenscreen Graphics and Springfield Printing.
We are looking forward to the 2nd Annual Real Rutland Feud…stay tuned!