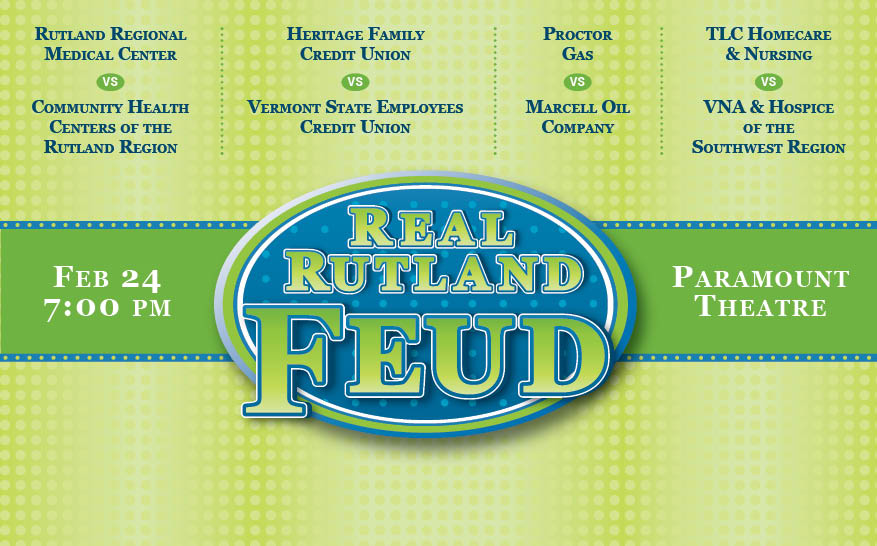 The Rutland Region Chamber of Commerce is excited to present the "Real Rutland Feud".  The Real Rutland Feud will pit local businesses against each other in an effort to raise funds for the Regional Marketing Initiative.   This new annual event will take place on Saturday, February 24, 2018 at the Paramount Theatre with a show time of 7pm.  This will be a great way to end the week long Winterfest.
The Real Rutland Feud is based on the popular TV game show Family Feud.  Every great game show needs a host; and the Real Rutland Feud has recruited  Tom Heubner of Rutland Regional Medical Center.
The Real Rutland Feud will feature 8 local businesses that will go head to head to see who will take home what will be the coveted Real Rutland Feud trophy, while raising funds for this important regional marketing initiative.
Facing off will be:
Heritage Family Credit Union vs VSECU
Rutland Regional Medical Center vs Community Health Centers of the Rutland Region
Proctor Gas vs Marcell's Oil Company
TLC Homecare & Nursing vs. VNA & Hospice of the Southwest Region
The audience will also be able to get involved with the addition of "Minute to Win It" spon
sored by Four Seasons Sotheby's International Realty.  Minute to Win It will take place between the rounds of feuds and will be hosted by Andy Paluch of Come Alive Outside.    Audience members will compete for prizes by doing challenges using everyday items.
This promises to be a fun evening of laughs while raising much needed funds for the Real Regional Marketing Initiative.
Tickets are on sale now at paramountvt.org
ABOUT REAL RUTLAND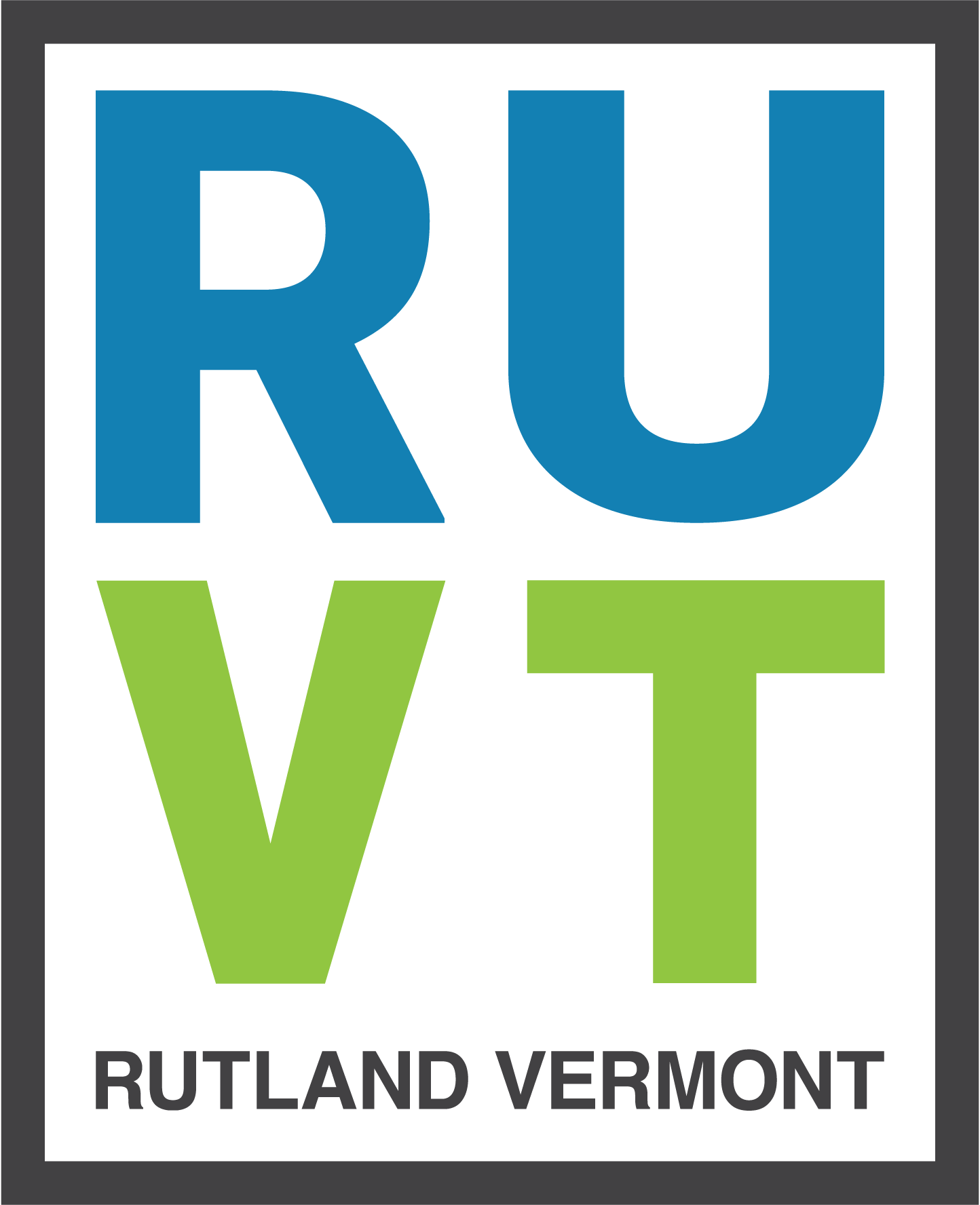 About the Regional Marketing Initiative:  The Regional Marketing Initiative is a 10 year plan to help grow the economic vitality of our region.  The Real Rutland is an integral part of our marketing messages to grow our population and build a strong workforce for our local employers.  The Rutland Region is filled with real, honest, hardworking people and is a wonderful place to live, work and play.
Interested in advertising your business in the Official Program?  Click here for information on advertising opportunities.