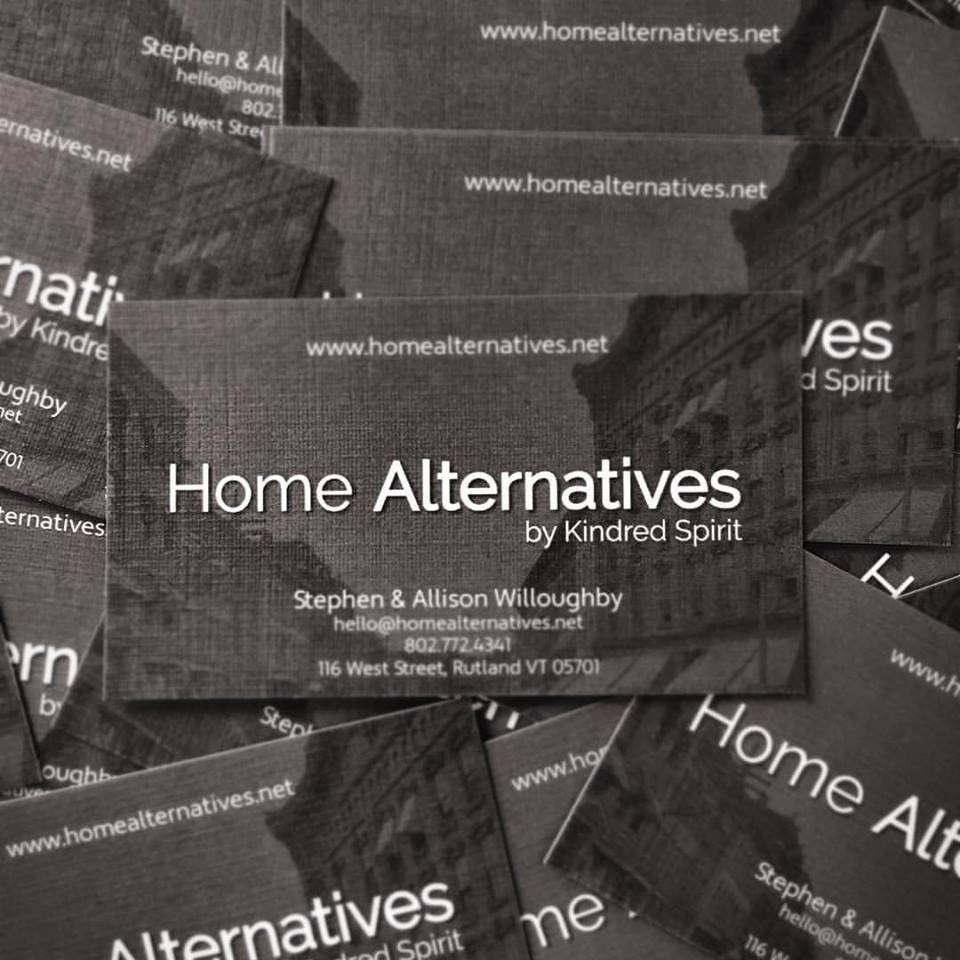 Kindred Spirit, a home décor and accents store located on Merchants Row in Downtown Rutland is growing! Opening only last April, owners Steve and Allison Willoughby know it is already time to expand.
The name of the store Kindred Spirit will be replaced with Home Alternatives and will relocate from the Merchants Row location to around the corner at 116 West Street sometime within the next 2 weeks. The operation will expand from a 900 square foot retail space to a 3,000 square foot space – plenty of room for all the additional furniture items and mattresses that will enhance the home décor and accent pieces previously offered at Kindred Spirit.
The "Snooze Room" will be a new addition, offering quality American made mattresses at extremely competitive prices. In addition to the "snooze Room", there will be a greater selection of sofas and chairs in a unique and funky style, much like the accent pieces currently offered at Kindred Spirit. One of the major factors in allowing this growth is the owners focus on keeping prices competitively low.
Along with the competitive pricing for furniture, mattresses and accessories for the home, Home Alternatives will offer financing options  (including lay-away), in home delivery and haul away services. The online presence will be synced with the store inventory so you can shop in store during the day and make your decision at home that night online.
Watch for the soft opening in June and the Grand Opening Celebration in July. Congratulations on the expansion of Kindred Spirit to Home Alternatives. We are proud to have another success story in Downtown Rutland!
Follow their progress on Facebook or go to homealternatives.net