BROC – Community Action in Southwestern Vermont has two fundraisers in January to benefit their Fuel Assistance Fund. On January 23rd they will hold a Convert & Dance Party at the Manchester Eagles Club at 7pm. On January 31st they are holding Ski For Heat at Bromley. For more information go to www.broc.org or call Pam Shambo – 800-717-2762
---

RAVNAH will offer blood pressure ($2) and foot care ($10) clinics throughout the month of January. For more information or a schedule call 802-775-0568 or go to www.ravnah.org
---

Rutland Free Library presents "Amelia". Champlain College professor Nancy Nahra will delve behind the legend of aviator Amelia Earhart in a talk at Rutland Free Library on January 6 at 7:00 p.m. Her talk, "Amelia", is part of the Vermont Humanities Council's First Wednesdays lecture series and is free and open to the public. The mysteries surrounding the 1937 disappearance of aviation legend Amelia Earhart often overshadow her accomplishments as a pilot and author. Nahra will explore those accomplishments and Earhart's remarkable life. For more information call 802-773-1860
---

Rutland Free Library Book Sale will take place on January 22nd, 10 am – 4 p.m and January 23rd, 10 am – 4pm. Thousands of gently used hard cover and paperback books, puzzles, CDs, DVDs for all ages! All proceeds go to support library collections and activities. For more information call 802-773-1860.
---

Rutland Regional Medical Center offers monthly Safe Sitter® classes with the next session held Saturday, January 30 and Saturday, February 6. Additional sessions will be held March 19 and 20; April 16 and 17; May 14 and 15; and throughout the year. Classes are held 9am to 4pm at 435 West Street and pre-registration is required. The fee for the class is $60.00 with scholarships available based on need. To register for this program or for more information, please visit RRMC.org or call 802.772.2400.
---

Rutland Regional Medical Center Announces Upcoming Healthier Living Workshops. Vermonters can sign-up now for Rutland Regional Medical Center's upcoming Healthier Living free workshops focused on helping people manage and improve personal health. The Healthier Living workshops meet from 2:30 to 5pm beginning on January 20. This free six week series is designed to teach individuals with chronic illnesses such as diabetes, COPD, asthma, obesity and pain, how to manage and improve their personal health by making informed decisions, advocating for the care they need, and choosing to engage in healthy behaviors. To register for the workshops please visit our website at www.RRMC.org or call 802.773.9888 ext 22.
---

Rutland Women's Healthcare at Rutland Regional Medical Center invites you to an Open House on January 5, 2016, 12:00 pm – 6:00 pm at the CVPS/Leahy Community Health Education Center to learn more about Centering Pregnancy. This holistic, dynamic group model of care places pregnant women with similar due dates together in a group with their healthcare providers. They receive all the components of prenatal care, including health assessment, education and support. There is facilitated discussion of pregnancy, birth and newborn care as well as overall health, stress management, etc. Studies in sample populations show Centering care increases breastfeeding rates and duration of breastfeeding, and reduces preterm births. Registration is not required. For more information, call 802.775.1901.
---

The Carving Studio and Sculpture Center is pleased to present a variety of sculpture workshops January through March 2016. "Sculpture Saturdays" is a NEW series of one day classes designed for participants to come away with a unique art object. "Sculpture Saturdays" are scheduled for January 30, February 20 and March 12 from 9 AM – 3 PM. For more in depth explorations, the CSSC also offers a six-week evening class in Stained Glass Fabrication with Jonathan LaFarge. The entry level two-day workshop "Introductory Stone Carving" with Bill Nutt will be held March 12-13. Please visit www.carvingstudio.org for workshop descriptions and to register. For more information on Carving Studio and Sculpture Center programs, please call (802) 438-2097 or email to info@carvingstudio.org.
---

The Carving Studio and Sculpture Center call for Call for Artists in Residence, Summer 2016. Artist Residencies at the Carving Studio & Sculpture Center offer sculptors opportunities for inspiration and to create new work in the former marble quarry and manufacturing area of Vermont. Residencies are from 1 week to 3 months, featuring artists working in a diverse range of materials and techniques. The Carving Studio & Sculpture Center offers Artists in Residence comprehensive facilities for creating works in stone, metal, wood, ceramics, glass and more. Residents become part of our vibrant artist community, sharing in the exchange of concepts, aesthetics and technical expertise. Stipends, housing and meals are available to selected Artists in Residence. To apply for a 2016 residency, please send your resumé/CV, statement/proposal and digital image (jpegs) or slide portfolio (up to 10 images) to info@carvingstudio.org or The Carving Studio and Sculpture Center, P.O. Box 495, West Rutland, VT 05777. Application deadline is January 25, 2016. For more information go to www.carvingstudio.org or call 802-438-2097
---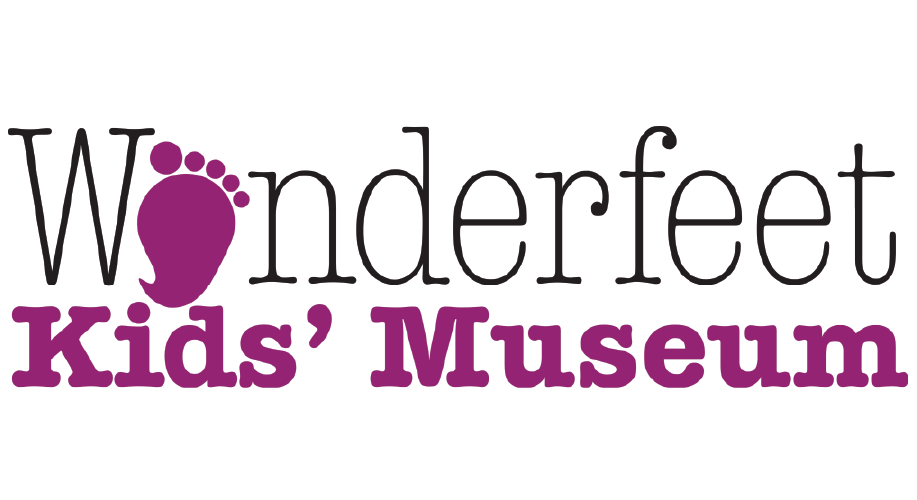 Wonderfeet Kids' Museum has received a Bowse Health Trust 2016 Grant. The Wonderfeet Kids' Museum is excited to be the recipient of a grant from the Bowse Health Trust. The grant provides three years of funding starting in 2016. Wonderfeet will hire a part-time education coordinator to assist with implementing the community impact commitment. The Wonderfeet Kids' Museum encourages children to appreciate their role in local and global communities by creating a dynamic environment which fosters curiosity and exploration, inspires creativity and engages the imagination through play. For more information call 802-282-2678 or visit www.WonderfeetKidsMuseum.org