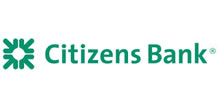 Citizens Bank is offering Qualified Veteran-owned businesses lower loan rates.  Further demonstrating its longstanding commitment to veterans and their families, Citizens Bank today announced a new offer that enables qualified veteran-owned businesses to benefit from lower loan rates. Citizens Business Banking will offer an interest rate reduction on both SBA and conventional loans for qualified veteran businesses. To qualify, the business must be 51 percent owned by a veteran or spouse of a veteran and must provide veteran validation documentation and proof of ownership. For more information on the new Veterans loan program please call 1-800-4BUSINESS.
---

Efficiency Vermont, Green Mountain Power, Capstone, Brighter Vermont and VECAN are teaming up with for Button Up Vermont on November 12th, 9-11am at the Energy Innovation Center located at 66 Merchants Row in downtown Rutland.    Vermonters are taking simple steps to spend less on energy.  Stop burning cash.  Keep your family warm and healthy.  Create your customized list, check it off by November 12th and enter to win $50 at buttonupvermont.org.
---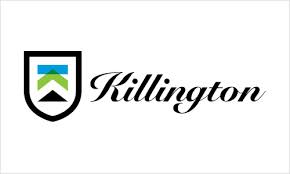 Killington Resort will hold their Job Fair on Saturday, November 12th; 12noon – 3 pm at Ramshead Lodge, Killington.  Their job fairs are designed for you to meet with our hiring managers and interview for any of the open positions in which you may be interested.  Job Fairs are convenient for the applicant who is not sure which department will suit them best or for applicants coming from a long distance. Complete your application online prior to attending a job fair.  If you do not have access to a computer, Human Resources offers access to a small number of computer workstations for those that need it.  Human Resources is located at 4763 Killington Rd., Killington, VT 05751.  Office hours are 8:00 a.m.-4:00 p.m. Monday – Friday. For information call 802-422-3333
---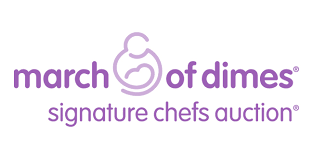 March of Dimes Signature Chefs Auction, led by Chair Matt Peters of GE Aviation, this benefit for babies will raise funds for the campaign to end prematurity. The event is a culinary showcase, featuring Rutland's top culinary masters. This rare opportunity is made possible by participating chefs graciously donating their time and talent to create a food experience beyond any available at a single location in Vermont.  The event will take place on November 6, 2016 at 5:30 PM at Rutland Country Club, 275 Grove Street in Rutland.  For more information call 802-774-8334.
---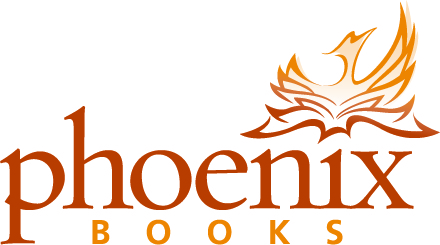 Phoenix Books offers Storytime for Children on November 9 & 16 at 11am.  Enjoy timeless tales and new adventures with your little ones. Each week, we'll choose a new picture book, a classic, or a staff favorite.  For more information call 802-855-8078.
---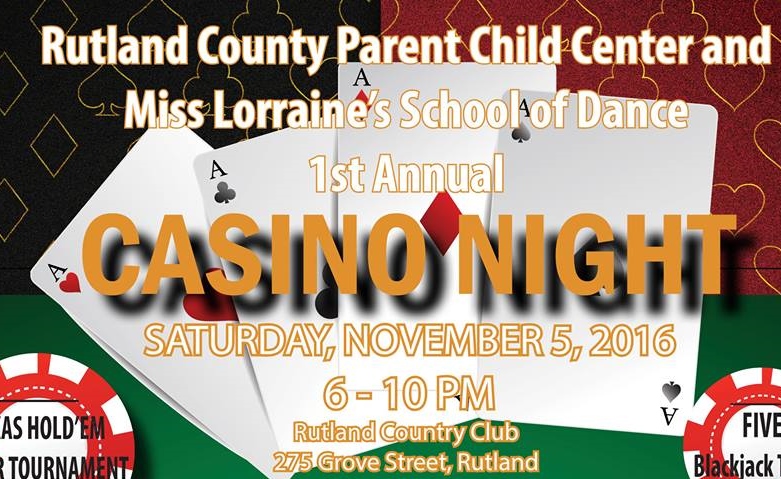 Rutland County Parent/Child Center and Miss Lorraines School of Dance will hold their first annual Casino Night on November 5th; 6-10pm at Rutland Country Club.  There will be Texas Hold'em Poke, Roulette, Black Jack and More.  For more information call 802-775-9711 or go to  www.rcpcc.org
---

Rutland Free Library will hold their Book Sale on November 4, 2016 @ 4:00 pm – 8:00 pm; November 5, 2016 @ 10am-5pm. Hosted by Friends of the Rutland Free Library. Books, puzzles & more.  For more information call 802-773-1860 or go to rutlandfree.org
---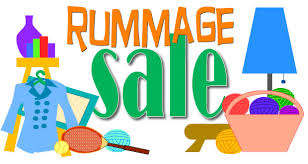 Rutland Jewish Center Annual Rummage Sale will be held on November 6 (10am-4pm) & November 7 (9am-noon) at the Rutland Jewish Center.  Come one, come all, to their annual fall rummage sale — something for everyone: clothing, household goods, furniture and furnishings. Come Sunday for the best selection and Monday for our bargain bag sale! For more information call 802-773-3455 or go to rutlandjewishcenter.org.