Great Opportunity To Promote Your Business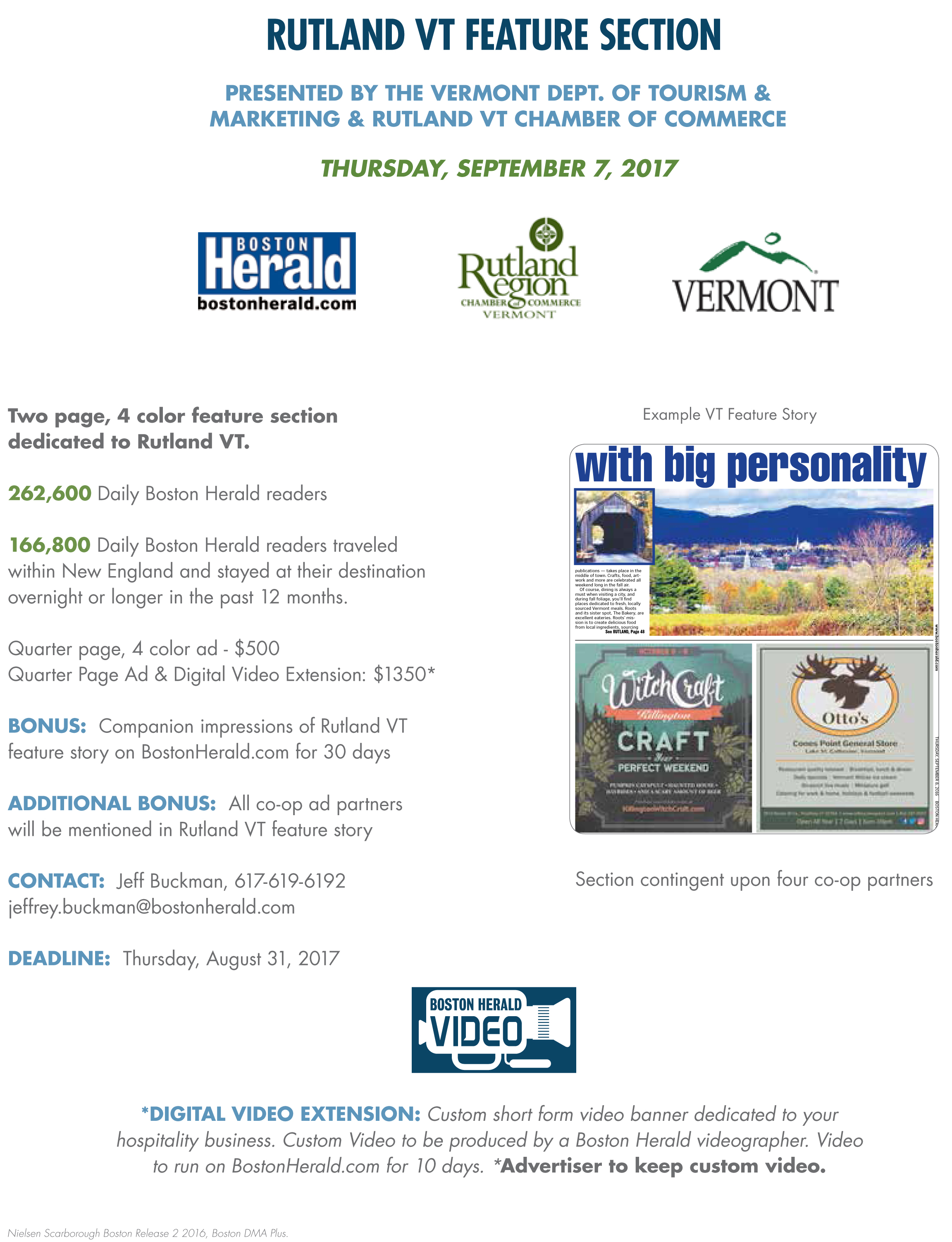 The Vermont Department of Tourism & Marketing, Rutland Region Chamber of Commerce and Boston Herald are working together on a 2 page feature about the Rutland Region of Vermont to promote fall tourism for their September 7, 2017 issue of the Boston Herald.  The Boston Herald has 241,800 daily readers and 168,500 readers travel within New England.  Click here to see last years feature.
There is room for 4 – 4 color quarter page ads in this section with a special co-op price of $500 per ad.  This is a great opportunity to get your business in front of over 200,000 readers of the Boston Herald at a huge discount.  As a bonus all advertisers will be mentioned in the article.
You may receive a phone call from the Boston Herald contact  Jeff Buckman.  If you wish to contact him directly you may do so by calling 617-619-6192 or sending him an email Jeffrey.buckman@bostonherald.com